Current consultations - have your say
Local and national health and social care organisations often want to know what you think about changes they want to introduce.
This page highlights some of the issues that these organisations are currently asking about that could affect people who use health and social care services.
No current health or care consultations
NHS England has a number of open national consultations and surveys - follow the link below.
Current consultations include:
Items which should not be routinely prescribed in primary care: A Consultation on guidance for CCGs - closes 21 October 2017
Last year 1.1 billion prescription items were dispensed in primary care at a cost of £9.2billion*. This growing cost coupled with finite resources means it is important that the NHS achieves the greatest value from the money that it spends. We know that across England there is significant variation in what is being prescribed and to whom. Often patients are receiving medicines which have been proven to be ineffective or in some cases dangerous, and/or for which there are other more effective, safer and/or cheaper alternatives.
The current consultation aims to provide you with information about the proposed national guidance and to seek your views about the proposals.
More information about the consultation and giving your views
*NHS Digital Prescription Cost Analysis 2016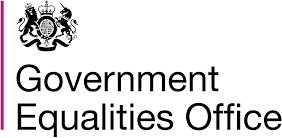 The survey is anonymous and takes about 15 minutes to complete. It aims to understand experiences at work, in education, healthcare and person safety. This survey is for people who are lesbian, gay, bisexual, transgender, intersex or have a minority sexual orientation or gender identity living in the UK.
Neighbouring STP
If you live near the borders of the county you might be affected by Sustainability and Transformation Plans of neighbouring regions.
Neighbouring STP area current consultations
Healthwatch Northamptonshire is also interested in your views so talk to us!